Preventive maintenance is important for the life of your garage doors. Don't let situations like we show here happen to you. Call Oconee Garage Doors for service and repair, we will give you an honest evaluation. You will be able to pick the solution that works best for you and we guarantee our workmanship for a one-year period. We are the only overhead door company in our area that offers our customers this security. We will take your repair call and show up to fix your problem. Call us today for a better solution.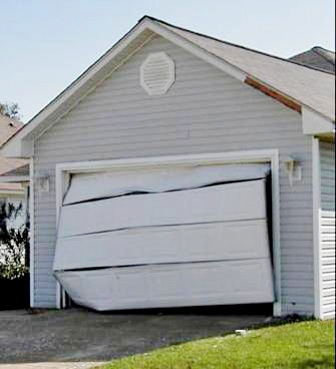 Let us fix your garage door problem before it become a major problem.
Don't be a victim of poor workmanship. Improper placement of the top Strut Bar will cause huge repair or replacement costs down the road.